It's 6am on a breezy Friday morning in Decatur, IL, and despite the sun barely creeping above the surrounding buildings, the Coffee Connection parking lot is a flurry of activity.  
 Multiple cars are already waiting in line for the drive through to order their morning caffeine fix. Standing off to the side of the parking lot are multiple people who are adjusting the laces of their shoes, talking to one another, or dynamically stretching.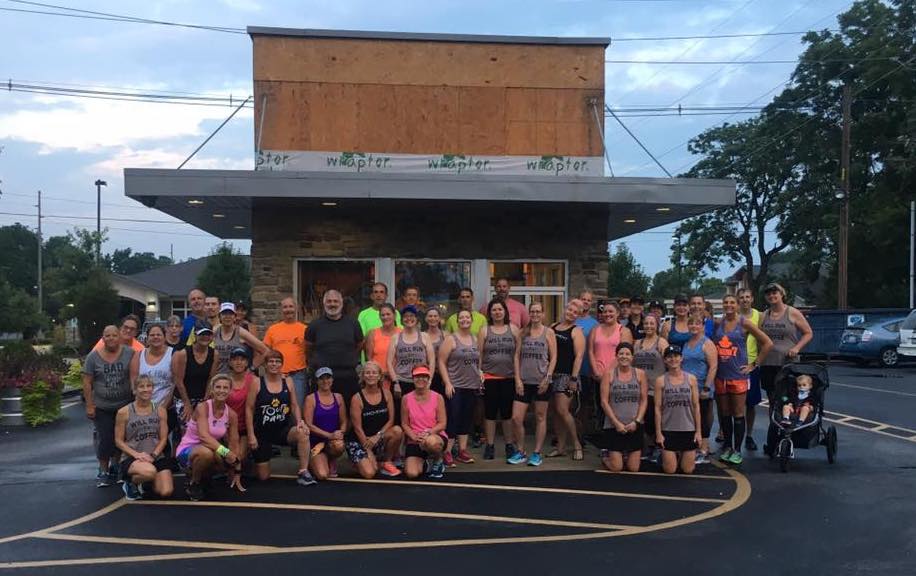 A group of runner's from Fleet Feet's Coffee Connection run last summer. Source: Fleet Feet

Donna May, a co-owner of Decatur's Fleet Feet, said that the partnership with Coffee Connection began six years ago. At the time, Coffee Connection was one of the only independent coffee house in Decatur, and Donna said the pairing made sense because of the shop's central location in town and the multiple sidewalks that make for easy mile loop around one of the city's hospitals.  
 If people don't want to run, some groups walk. Donna stressed that just getting out and socializing was the most important part of the group. 
"One of our big things is making connections in your community. And so, that's one of the biggest things behind most things that we do. And in that, we do things that can create a platform, a place, an avenue for people to be active." 
Now, more than ever, Donna said that's it's important for people to get out of the house and come run (safely) with a couple of other people outside.  
In past years, most runners would arrive at the same time and then start running their three to four miles together. Donna was in charge of keeping track who attended each week because the runners would qualify for prizes that they could win randomly.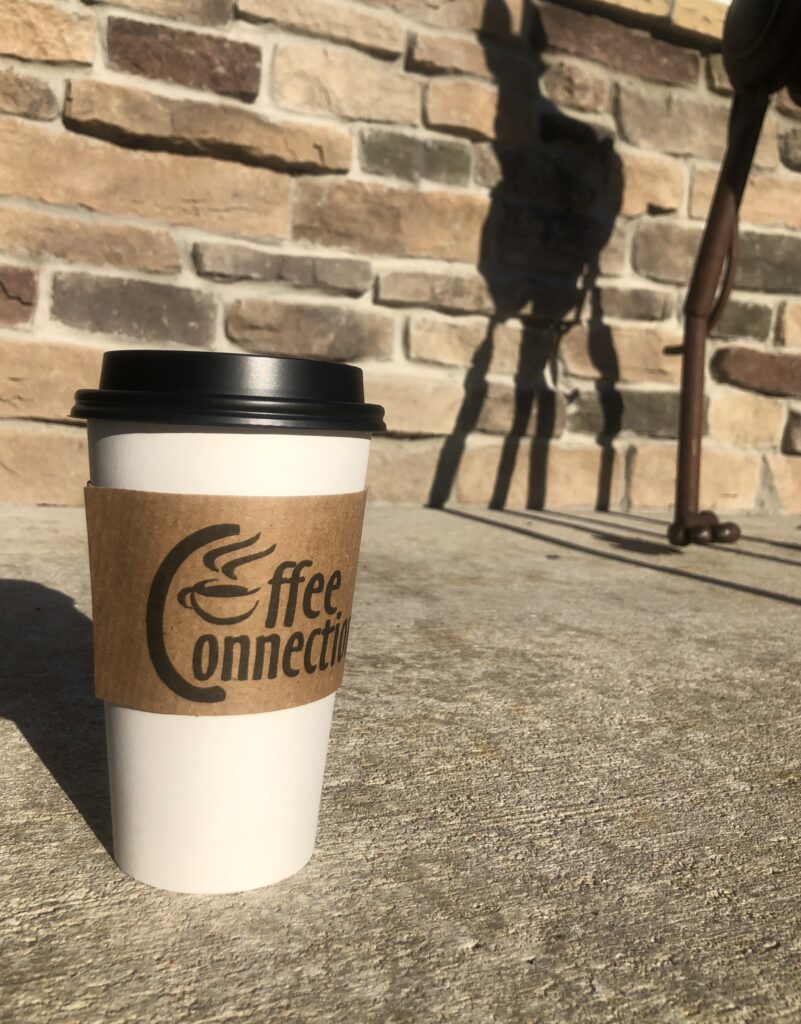 A vanilla latte outside of Coffee Connection. The small shop only has outdoor seating. Source: Courtney Huck
However, because of the coronavirus pandemic, this year has been different. Fleet Feet hasn't been organizing a specific time for people to start their runs; instead runners have been coming in small staggered groups. 
Donna said that they've still been seeing decent numbers each week though. On the day of our interview, there'd been 16 runners and walkers out that morning. 
After their run, as everyone was at different tables outside, chatting with their respective running group, Donna  gestured around and said, "this. This sense of community and togetherness is what it's really about." 
Ivy Handley couldn't agree more. A runner since middle-school, Ivy won an individual state championship in Cross Country her senior year of high school and went to run D1 at Eastern in Illinois. Since graduating, Ivy said that she needed a break from running for a little while.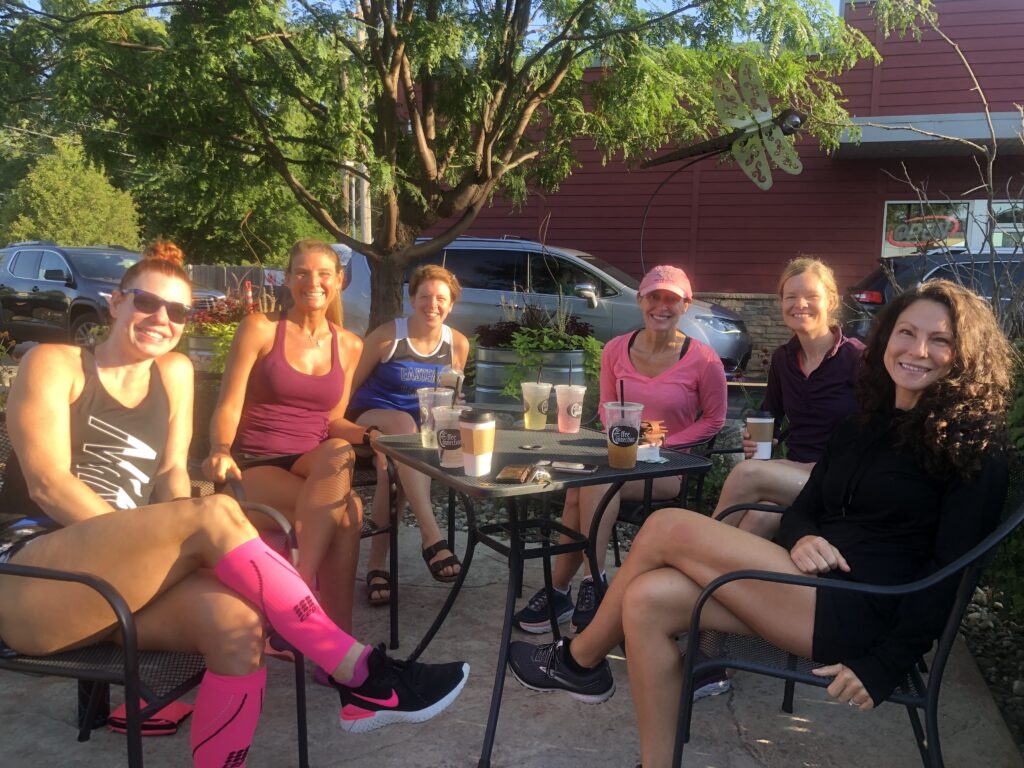 Ivy, center left in blue, sitting with her usual running group. Source: Courtney Huck
"After I graduated, I student taught and I basically gave up running. But at that point I was kind of over it anyways; I had been running competitively for over 10 years at that point. I was like 'I need to step back,'" Ivy said.  
Feet Fleet, and the Coffee Connection running group they've organized, has helped Ivy get back into running once again.  
"And then part of [when I got back into] it was when I finally joined in with Fleet Feet. Through their training programs, and the Coffee Connection runs on Friday mornings, I was able to finally have people to run with," Ivy commented.  
Listen to Ivy's interview about how Feet Fleet has helped her get back into running and meet new people in the Decatur, IL area.
Donna said that the pairing with Coffee Connection has been an excellent one since it's allowed so many people to bond and share conversation over two things they're passionate about: running & coffee.